ERGY 2.0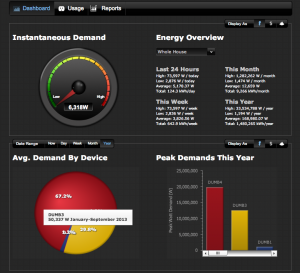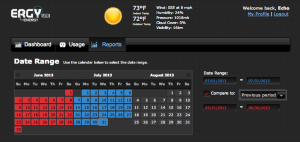 Englewood, CO – September, 24 2013 – ECHO Labs Energy Management, a leading provider of carrier-class hardware and applications that gather, analyze, and communicate energy and resource-related information will debut its new ERGY 2.0 application at CEDIA 2013 in Denver from September 26th – 28th.  ECHO Labs LLC will exhibit at Booth No. 512.
Building upon the success of ERGY as well as several custom energy management solutions, Echo Labs Energy Management will publicly release ERGY 2.0 complete with interface upgrades, customized reporting capabilities, new device compatibility, and advanced metering algorithms directly following the CEDIA 2013 Expo.
"ERGY 2.0 includes considerable improvements across the application and responds directly to several months of feedback from our end users and OEM partners," said Nick Thielmann, Echo Labs Director of Energy Management."  We've upgraded virtually every aspect of ERGY; from UI rendering on mobile devices, to backend analytics, the new application will exceed customer expectations and continue to set the standard for residential and small business energy management.  With features like customized reporting, kilowatt-hour logic for non-metering devices, and compatibility with dozens of new devices, ERGY 2.0 boasts the most flexible, robust, and scalable EM solution in the market today."
ERGY 2.0 new features include:
Customized energy reporting with hourly resolution and device-level comparison
Day, Week, Month, and Year average demand and peak demand visualization
kWh, Cost and CO2 support for non-metering switches, dimmers, and thermostats
Device WizardTM for simple integration with popular retail products
Improved user experience and error handling
Fluid rendering for any mobile device with resolutions as small as 400 pixels
ERGY PlusTM with all-new 2.0 features retails for $39.95 and the new Ergy Device WizardTM retails for $15.95.