ERGY Partners

     MiOS™ is a powerful, flexible software engine developed to give a home owner, light commercial enterprise operator or small business owner the tools to save energy and increase security from anywhere in world.  Mios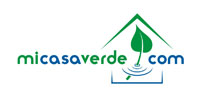 Mi Casa Verde's mission is to provide home control and home entertainment solutions that are far simpler to setup and use than products currently sold, and which are extremely energy-efficient and eco-friendly. Mi Casa Verde's products are built on the MIOS platform, licensed from MIOS, Ltd.  Mi Casa Verde

The Z-Wave Alliance is a consortium of over 200 leading manufacturers and service providers worldwide that are dedicated to interoperable wireless home control products based on the Z-Wave open standard.  Z-Wave is a key enabling technology driving the "Internet of Things."  Z-Wave Alliance

     Aeon Labs is a leading developer and manufacturer of wireless products which compliment the "Digital Smart Home". Our products are designed to save energy, protect the home, and ultimately improve life. We focus on providing innovation, the highest caliber of quality, and unparalleled user experience without sacrifice.  Aeon Labs

Continental Control Systems, LLC, a privately owned Colorado limited liability company, began operations in 1995 as a product development and manufacturing company. CCS specializes in electric power monitoring and control devices for use by the energy services industry.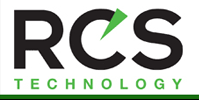 RCS Technology is a leading designer and manufacturer of energy management and control products for the Residential, Small Commercial, and Hospitality markets. RCS branded products have been the iconic home control and automation platforms for several generations of control networks and media technologies from Powerline to RF to WEB based solutions.

BlueArc develops and sells clustered NAS systems for storing and managing digital content and unstructured (file-based) data. The company's products use a scalable file system that allows for multiple storage appliances (nodes) to be managed as a single pool.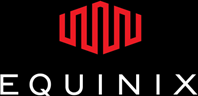 The world's top businesses rely on Platform Equinix to grow, expand geographic reach, improve application performance and protect their digital assets. Equinix connects businesses with partners and customers around the world through a global platform of high-performance data centers, containing dynamic partner ecosystems and the broadest choice of networks.

SerComm Corporation is a worldwide leading manufacturer of broadband and wireless networking equipments. Founded in 1992, SerComm has been focusing on developing embedded solutions to make networking simple and affordable.

As an exclusive GE licensee, Jasco Products Company develops, markets, and distributes more than 2,000 GE branded consumer electronic accessories, computer accessories, home electric products, and home security/surveillance products.